Welcome to Quincy
New England Language
School!
Learn more about the New England Language School at their Open House this weekend!
DATE: SATURDAY, JUNE 22, 2019
Time: 1:00 PM – 3:00 PM
Place: New England Language School
1354 Hancock Street, Suite 309
Quincy, MA 02169
For more information visit www.newenglandlanguage.com
Email: [email protected] or Call: 617-237-0253
Nisse Designs congratulates and welcomes client New England Language School to Quincy, MA. Learn a new language this summer! Choose from 8 languages or request another.
Find out more at www.newenglandlanguage.com.
English
French
German
Italian
Japanese
Mandarin
Portuguese
Spanish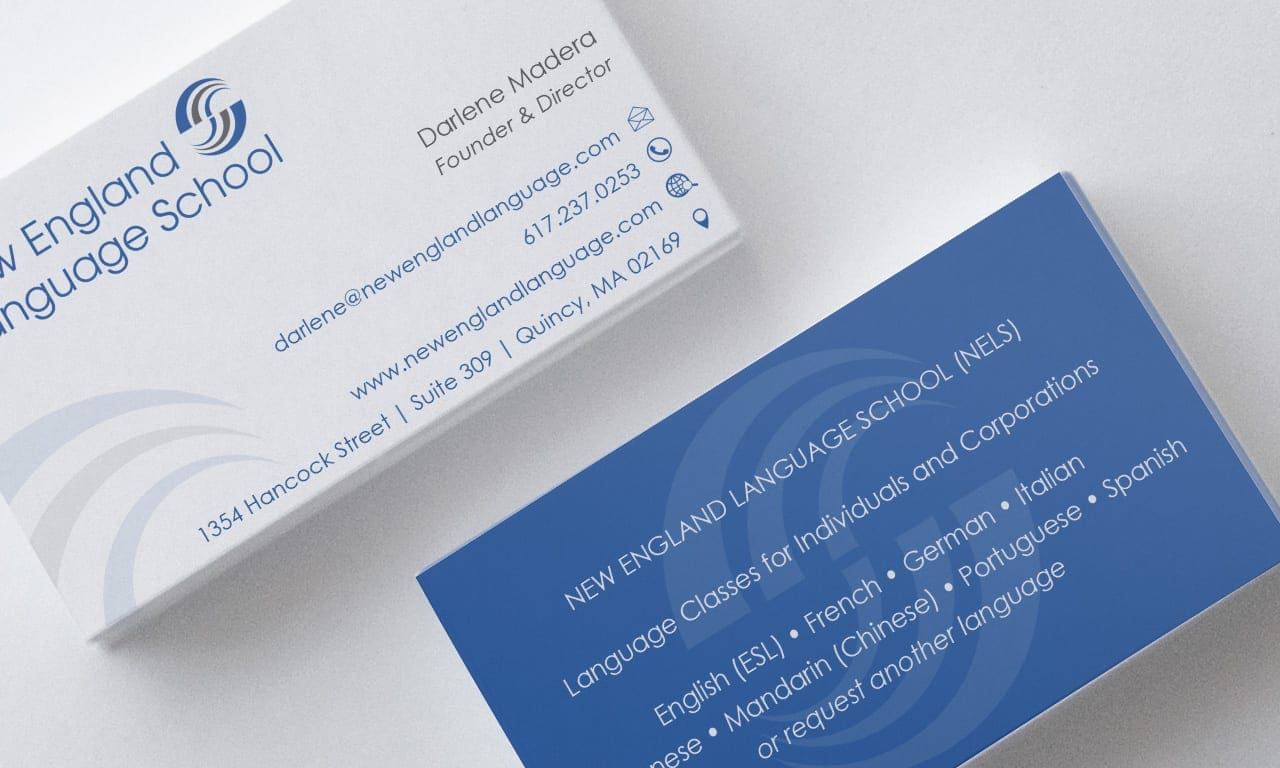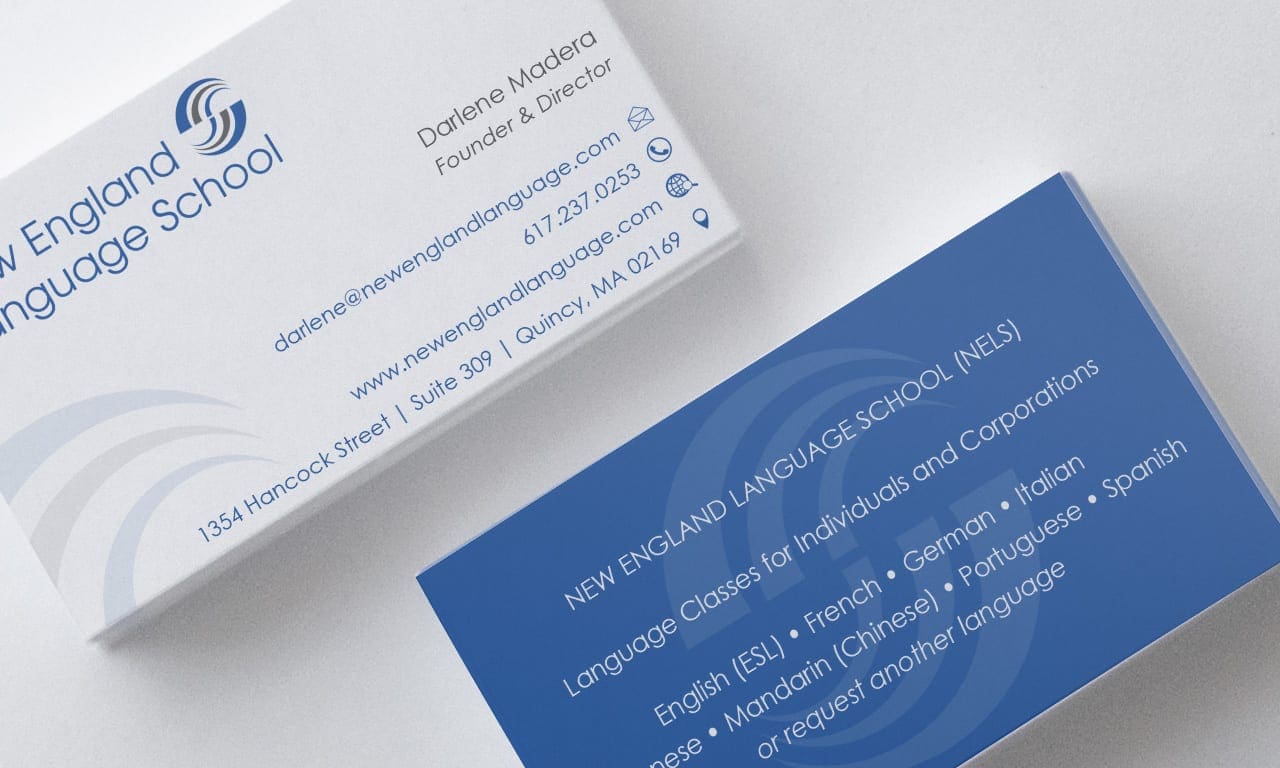 ---

Interested in learning more about how Nisse Designs can help with your next project? We'd love to hear from you. Give us a call, send us an email, or stop by our offices at Marina Bay in Quincy, MA!